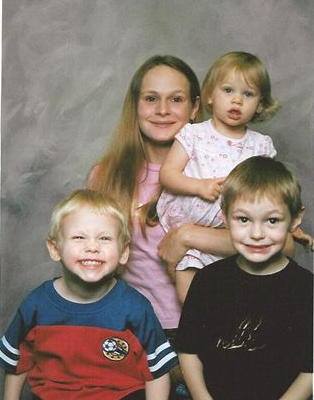 We would like to share a letter that we found among Melanie's belongings that she wrote just a few short months before she disappeared;  "The Best Things in my Life."  A mother's tribute to her children. She lovingly shares an individual look at each of her three children.
After reading these words lovingly put down on paper by Melanie, there can be no question in our minds that she did not drop them off at day care on the morning of July 19, 2006 and walk away into a new life. Something has happened to Melanie!
Melanie had too many life plans in place to just take off; three children, nursing school, and money saved in the bank for a new home. Not the typical things someone who is unhappy with their life would have. Melanie had a lot to look forward to in her life and in the lives of her children.