This organization and site are dedicated to Melanie Metheny so that she knows we will never stop searching until the day she comes home.
I would like to welcome everyone to our site and express my gratitude for your visit.  Whether you are simply seeking information, or you have a missing loved one, you are welcome here.
We welcome everyone to take a look at our site, learn about our organization, support our cause, and help spread the word about missing persons; as well as support animals in need.
Our mission is dedicated to raising public awareness to the plight of missing person's across our nation, while supporting non-profit animal rescue organizations.
Once again, welcome to our site and I hope you find what you are looking for.
Sincerely,
Debi
Mother and Founder/President
Please help us by clicking the image below to print the Flyer to be posted.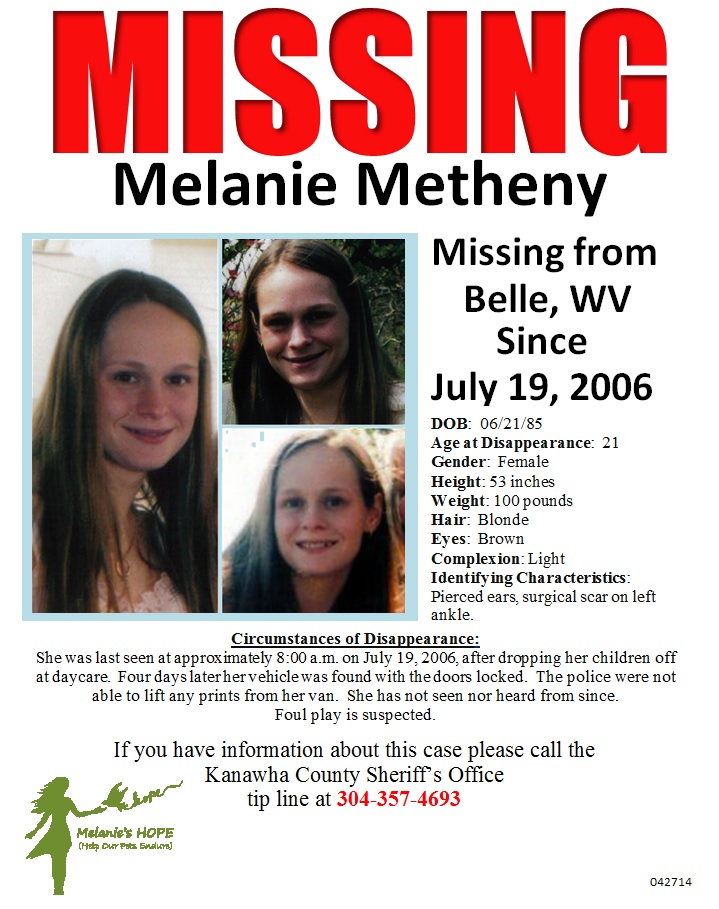 The song you are listening to… "Melanie's Whispers" was inspired by Melanie Sutton and is dedicated to all who walk the path of the missing… and to all the families, friends and professionals who maintain the courage to hope and search against the odds. Erin Perkins and Randy Hiebert, writers of the song, has graciously allowed us to use it for our organization.