Melanie Renee Sutton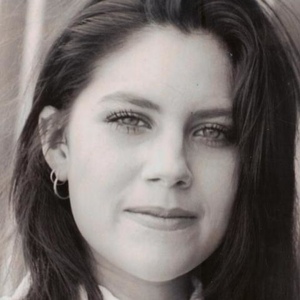 Melanie's Whispers was written by a dear friend of mine, Erin Perkins, whom I met because we both suffered similar tragedies in our lives… we both belong to the club that no one wants to belong to…
"Friends and Family of the Missing".Erin's best friend Melanie Renee Sutton disappeared in March of 2007 from the Henderson Nevada area and was found a year later deceased. My daughter, Melanie Renee Metheny disappeared from the Belle, West Virginia area on July 19, 2006 and is still missing. Not only did Erin and I suffer the same tragedy, we were drawn together by another similarity… You see, my missing daughter is also named Melanie Renee…

Through the pain and grief of losing her friend, Erin along with Randy Hiebert wrote this beautiful song which they dedicated to her friend, Melanie. After learning of my Melanie's disappearance, she introduced me to Melanie's Whispers which I immediately fell deeply in love with and felt as if it was written for 'my Melanie', which Erin says that in a way it is. The song is performed by Randy Hiebert. Erin and Randy have graciously allowed us to use the song for my Melanie, all missing persons, and Melanie's HOPE because she said it was written to be heard. There is a link to Amazon below where you can buy the song. A portion of the money generated from the song will go towards Erin's goal of helping Missing Persons.

Thank you, Erin and Randy,
from the bottom of our hearts.
Debi (Melanie Metheny's mom)

Click here to purchase Melanie Renee Sutton's song called Melanie's Whispers.

Melanie's Whispers
(Verse 1)
Among the glitter and the glamour there's a lonely girl
A little diamond in the desert, lost in this world
In the shadows of the city there must be light somewhere
And so we search for answers, keeping faith in prayer

(Chorus 1)
Melanie's whispers float flawless on the wind
So very faint but I can hear you my friend
Your silhouette dances across the desert land
Are you dancing with God
Is He holding your hand

(Verse 2)
The path of the missing is a long and frightening road
Sadly there are thousands my friend you're not alone
As I watched the news I never ever thought I'd see
Someone I love disappear into a mystery

(Verse 3)
Your picture is on fliers and in your children's hearts
Someone please come forward; we are stumbling in the dark
One lone footprint leads to destination unknown
We will keep on searching 'til you are finally home

(Chorus 2)
Melanie's whispers float flawless on the wind
So very faint but I can hear you my friend
Your silhouette dances across the desert land
Are you dancing with God
Is He holding your hand

Bridge:
Where are yooooou Melanie
Where are yooooou Melanie
Where are yooooou Melanie
Can you hear uuuuuss

(Verse 4)
Silence overwhelming what once was filled with song
We miss you Mel… so much and we're trying to be strong
As I listen to the quiet, wishing I could hear
You saaaay, "I am right heeere"

(Chorus 3)
Melanie's whispers float flawless on the wind
So very faint but I can hear you my friend
Your silhouette dances across the desert land
Are you dancing with God
Is He holding your hand

Where are yoooou Melanie
Where are yoooou Melanie
Where are yoooou Melanie
Can you hear uuuuussss
Where are yoooou Melanie
Where are yoooou Melanie
Where are yoooou Melanie……
© Erin Perkins / Randy Hiebert